So today I kind of want to bring some light to something I get Hurricane Harvey has struck disaster but also I want people to know about Montana. I don't normally post on weekends unless I feel like I have to but the thing is I'm getting to the point that I feel Montana the place I've called home for 22 years is treated like trash.
The big fire in Texas last year got main media attention but we have over 1,000 acres on fire right now I'm miles away from the fire and the smoke has gotten so bad that my hometown looked like it was foggy but you could also smell burning wood.
I'm going to give you a couple articles to read
http://billingsgazette.com/news/state-and-regional/montana/several-fires-burning-across-western-montana/article_90239bdc-e1e9-564a-89b2-3bb746a19f57.html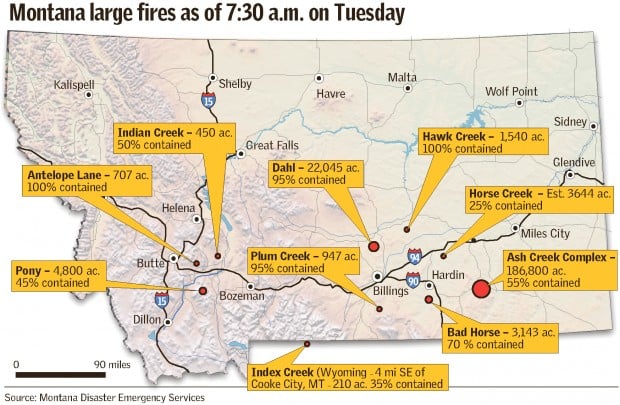 These are just 2 out of multiple hometown articles I found Montana is a wonderful place my husband is on a volunteer fire department and the more the fires spread the more worried I'm getting to think he may be called. I read this morning that my county is under an oxygen advisory because the smoke is so bad. I just want someone somewhere to bring notice to this great state I know it's only 2 but the number of small towns in Montana. The number of ranchers who could be losing cattle, horses, etc as I speak. I pray that my lovely state will fight through this I pray that my husband doesn't have to go out and fight this, I pray for the people who are losing homes and money.
I know hurricanes are a horrible thing I don't want people to forget but I do want people to realize that's not the only disaster going on. I know the hurricane is over and people are trying to put their lives back together but people here are losing their lively hood homesteads and more. I just want people to know what's happening.
Instagram : @EpilepticMom